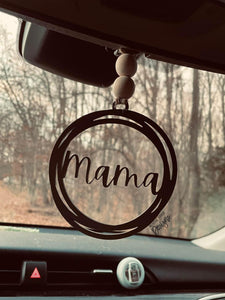 Acrylic Car Charms
Approximately 3.5x3.5 
Each charm will come completely ready to hang in your car accompanied with two (2) wooden balls, and a burlap string for hanging. Charms will come untied so you may hang them at your desired length
All acrylic charms are painted with acrylic paint, unless clear.
**Please understand that colors may vary screen to screen and may be slightly different in person.**
If you don't see something you like message us on facebook or via email. We except custom orders.
No refunds or exchanges are accepted on custom orders.
Make sure to follow us on facebook and leave your product reviews, @rusticedgedesigns
By placing your order you are accepting the terms stated above